I posted before an article about Asia's first supermodel [Anna Bayle] which happens to be a Pinay. Then, just recently, I saw Charo Ronquillo in Pacquiao's Pinoy Records show in GMA [I can't believe I actually typed in the name of the show]. Upon hearing the word 'supermodel' on the commercial plug, I instantly got the urge to watch it.
I got to say, I was pretty skeptical at first when this young lady came out on TV claiming that she's an international supermodel. I then got my proof right here baby.
I see the resemblance of Kate Moss...
She's currently with Ford Models New York [I personally checked their website and there she is] and worked with Kenneth Cole, BCBG, Sisley and Benetton to name a few. Plus, she also walked for Chloe Dao in Project Runway Season 2 Finale. Check her out at 2:06.



With fellow Ford model Chanel Iman.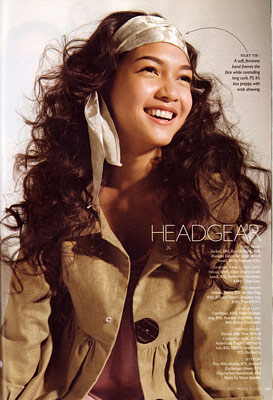 In a Marie Claire editorial in 2007.
Well...Good luck to her and her future endeavor in the modeling industry.