I guess this one's a little too late but "fat asses" can never be late. Apparently, Ms. Jessica Simpson gained some pounds and poof, she's all over the news. Suddenly, it reminded me of Tyra Banks. Not surprising at all. Simpson made millions with her singing and her killer ex-body and Banks made an empire out of her modeling and her killer ex-body too... What a nice comparison. By the way, they're also known as "the girls who suffers from cellulites" and loving it...I guess.

Jessica Simpson (then)

Jessica "Whitney Thompson" Simpson (now)
Seriously, she looks like Whitney of ANTM... Don't you think so?

And speaking of ANTM...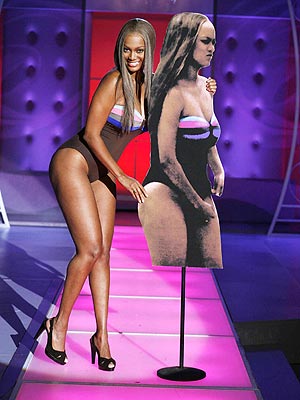 Come on...she's a former top model. Of all the models out there, she's probably the best in projecting her leaner self. Not to the paparazzi though.