Just a continuation...People I abo-fuckin-lutely love that came out of ANTM boot camp...
Cycle 4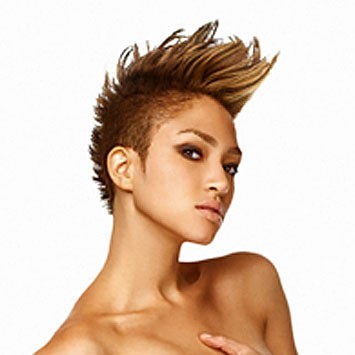 As much as people hate or dislike this girl, I still think that she had the fiercest final runway walk in ANTM history... Besides, no one can handle that hair as well as she can...
Kahlen Rondot
How can anyone not love this girl... She looks fierce even at her wrath...
Cycle 5
Kim stolz
Oh please, this dike does it softer than a straight girl...Love her.
Cycle 6
Danielle Evans
I like her vibe in the show and such a fan of her post ANTM photos...One of the best winners.
Joannie Dodds
Joanie and Dani together, geez, they can have a talk show together. Just can't take a bad foto.