Oh boy was that a tough one to download... Anyway, I just watched the premiere 2-hour episode and find it...a little too safe and bland[cycle 13 is pretty much a little too unsafe for the "petite" models competition -- just in case you haven't heard yet]. The girls were dressed up as goddesses in Vegas and came in the "goddess of fierce" herself, Tyra Banks. The usual selection of the final 13 was done and nothing so special what so ever in the process except maybe Allison's "wanna have a nose bleed" moment with Tyra. Kindda stupid that Tyra gave these spoilers on her talk show showing clips from the premiere episode. Didn't helped on the excitement part...
After these lucky 13 girls were chosen, they went to Empire State Building to meet Nigel Barker and Paulina Porizkova. Yep, New York baby! Key handed over, they went to their fab New York home. I hate it when they purposely put 1 bed short in the house cause obviously it's an instant friction maker between the girls. Round 2 for miss Sandra as she once again clashed with another girl which is Celia [the first one was with Angelea in casting] for the right of a bed...
For their first challenge, the girls were sent to a fashion show for the Abaete designer, Laura Poretzky. It was less tragic than the previous cycles except for Sandra's disappointing performance on the runway walking only half way through it. Then on their photoshoot, they portrayed childhood games with the Central Park as the backdrop. Nice but not strong fashion shoot. It's more commercial than I thought it would be. My top picks for this one are: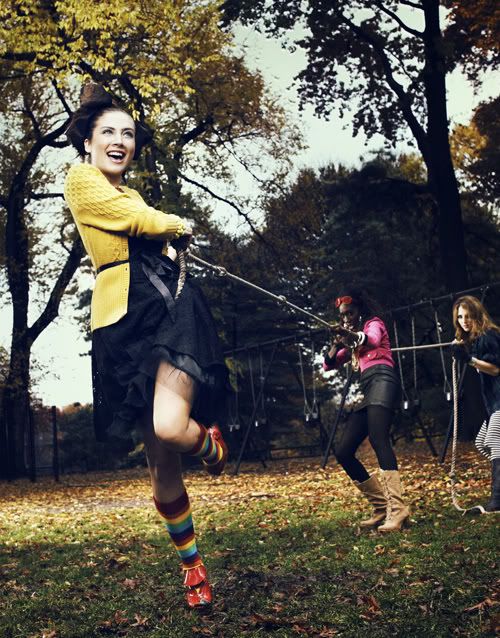 London [ tug of war ]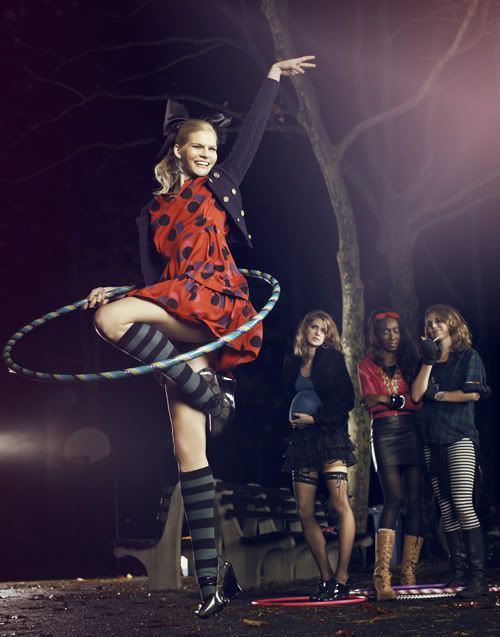 Celia [Hula hoop]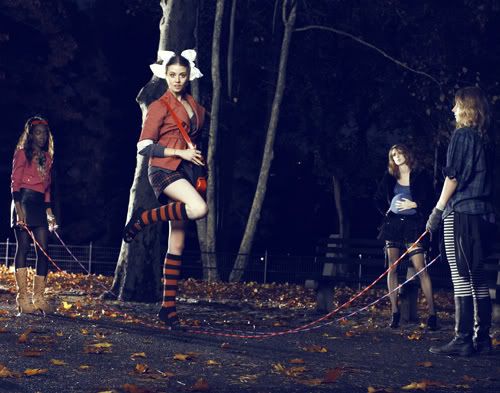 Allison a.k.a. "creepychan" [double dutch]

Wow! Can't believe I'm saying this but I think Allison's my bet. Not only because she has the best photo for the week, but I think she's a natural. I dunno, I can be wrong but yeah, I like her. Not so creepy after all.

ANTM 12's first casualty is Isabella. I think that she's a super nice girl but as far as the competition goes, that's about it...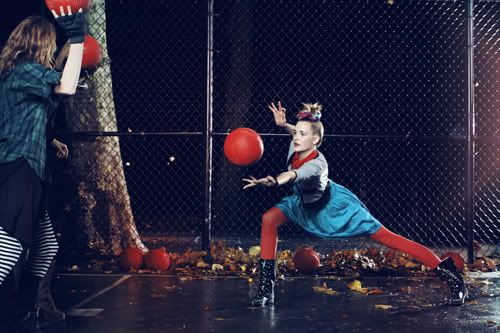 Isabella [dodge ball]
Next episode would be the makeovers. Sooner than the usual but that's the way it should be! Hopefully, no crazy stupid ones.