ANTpM Cycle 13 -- or should I say Cycle 1...
At first I was sort of unsure if I would want to post something about the Season Premiere of ANTM. I mean, come on. It almost sounded like a joke. So here it is anyway...
Hey, hey, hey, whattayanaw! Back in L.A. huh?! 14 [or make that 15] were chosen out of 30 semi-finalist girls to compete for the title. These were the girls that caught my attention...
Brittany
Gretchen Baretto -- first thing in my head when I saw this girl. Come on now, look at this picture: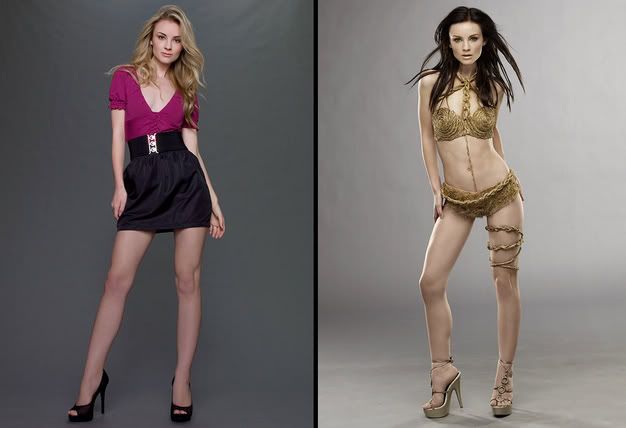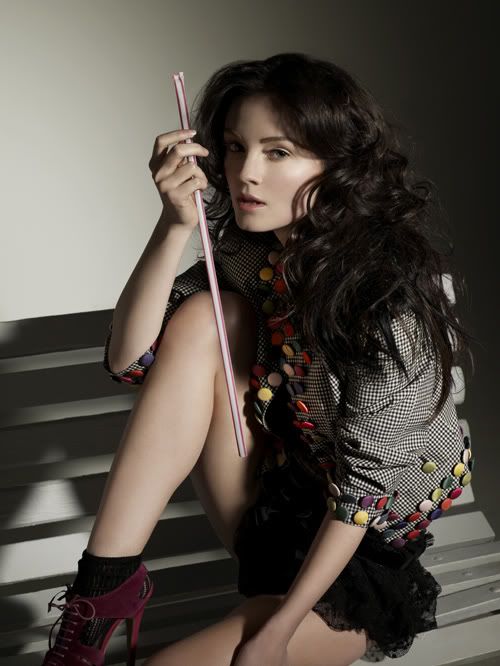 Great photo; not fan of the body...
Courtney
The before make-over picture of her reminds me of Elyse from Cycle 1. Now watching her on the photo shoot and on her after make-over photo, her face resembles the 'white' version of Eva from Cycle 3.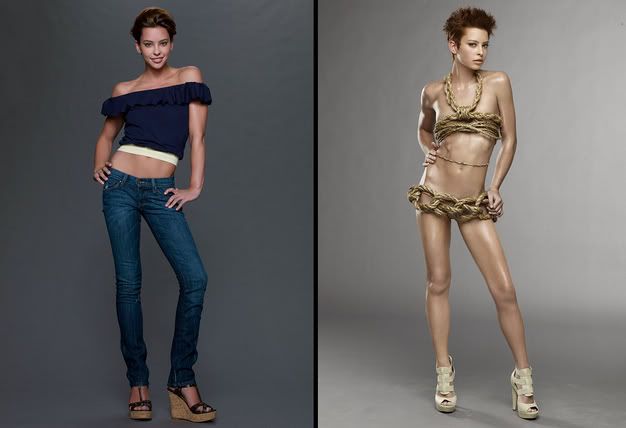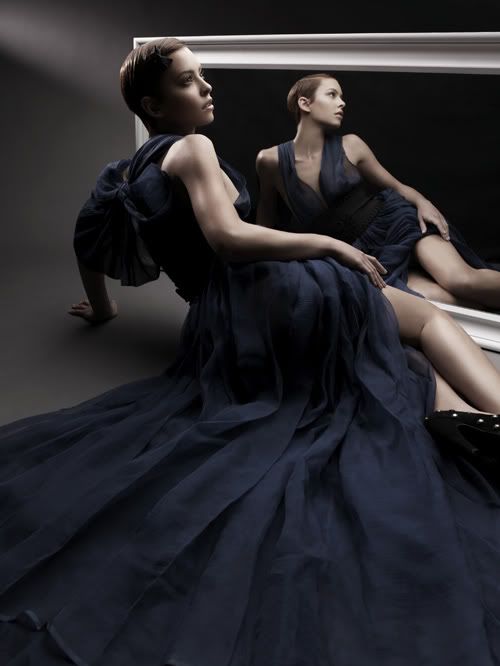 Jennifer
Being the only Asian girl on the casting probably gave her the edge over the other girls. Nice photo on her shoot!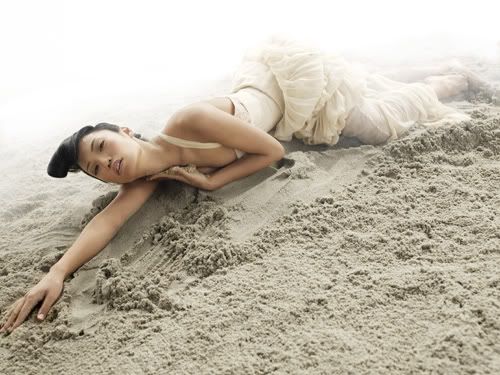 Kara
Something about this girl's face that I'm kindda digging... Want her to stay for some time and see what happens...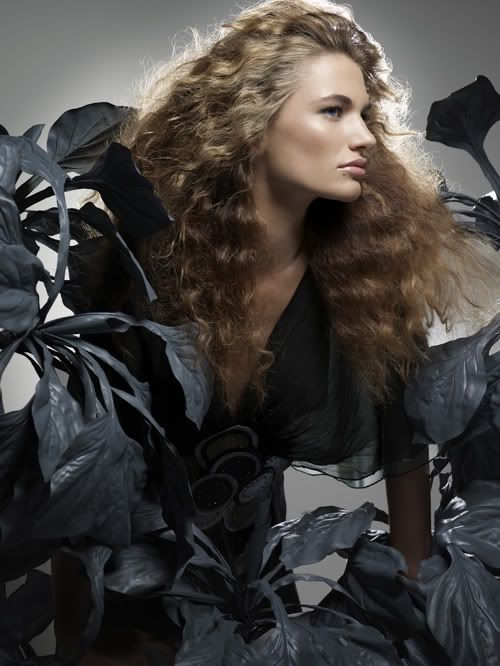 Nicole
She's the weirdo girl for me though it doesn't show on her appearance like that of Lauren [C10] or Allison [C12]. Definitely someone to watch out for...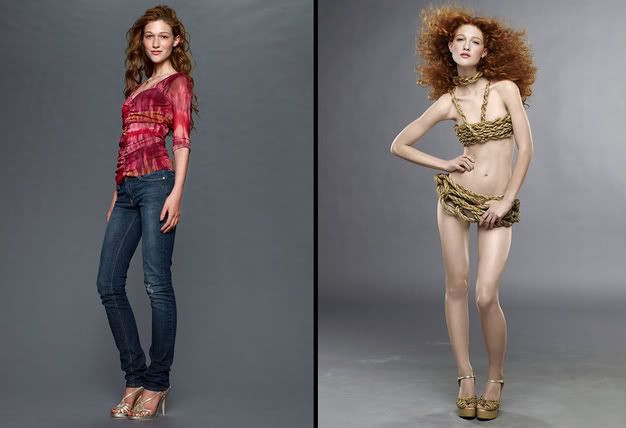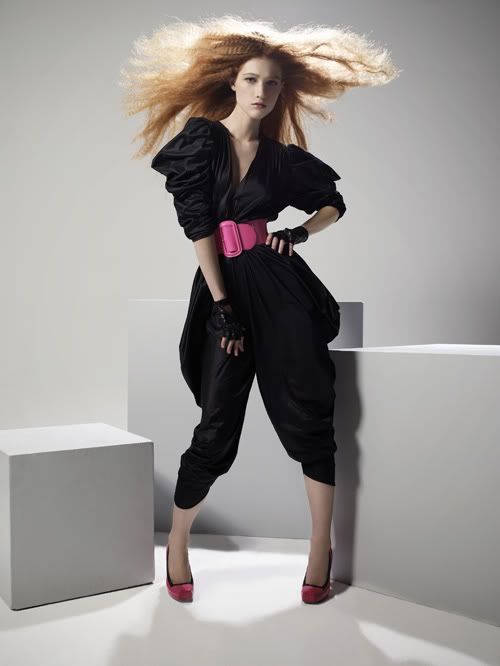 Cool huh?!

Now the not so so girls...

The crazy preacher girl Amber, didn't make it into the house for some unknown reason. Entertainment wise, she's got to be in. And so she was replaced by Lisa and got me bored...damn bored. Funny thing was that she went home first for delivering this horrible photo:


Well...not as horrible as Sundai's: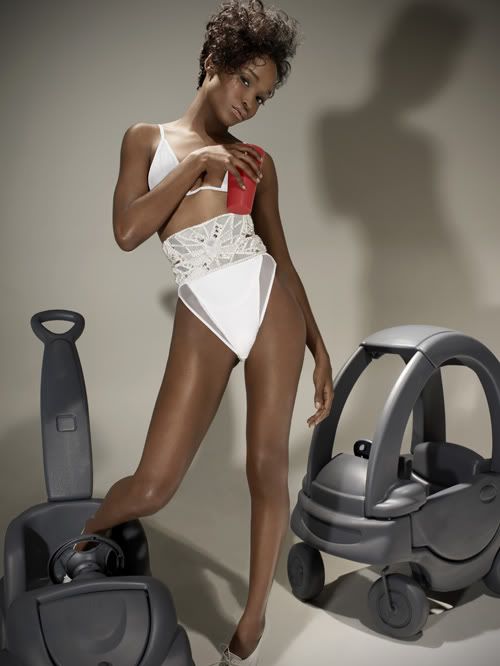 with her "droopy diapers" on...

Bianca, who landed at the bottom two with Lisa, is simply the second coming of Nnenna only less stronger and head on, a bitch... Nnenna was way over there [both as a model and a bitch].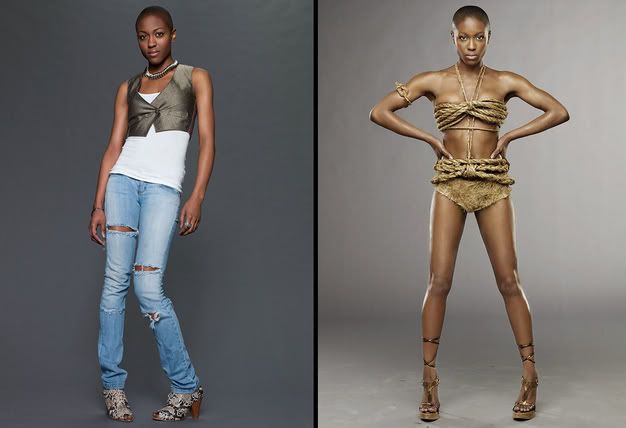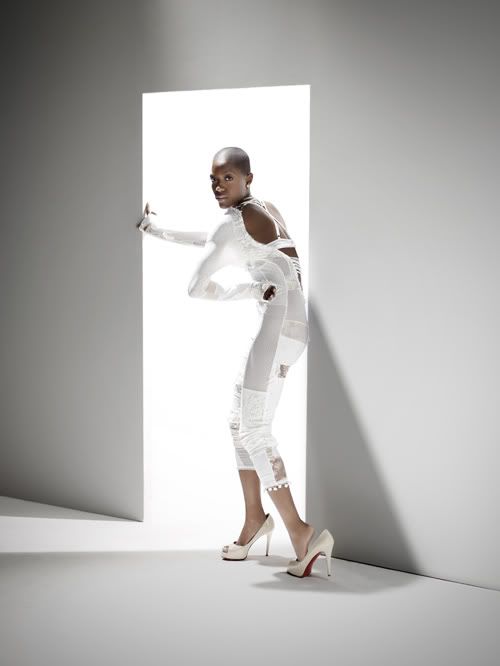 By the way, here's the best photo of the week by Rae: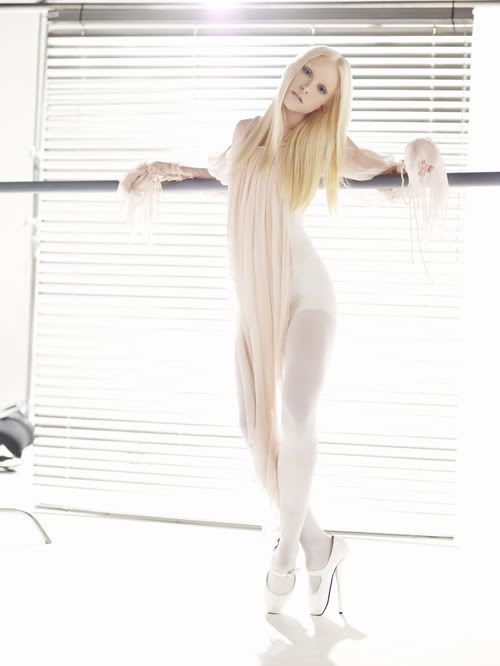 and here's her before and after picture on the make-over: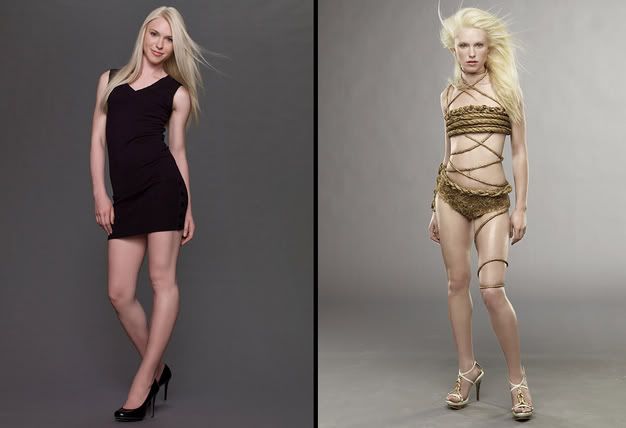 which was a blah...

Here's another good one from Erin: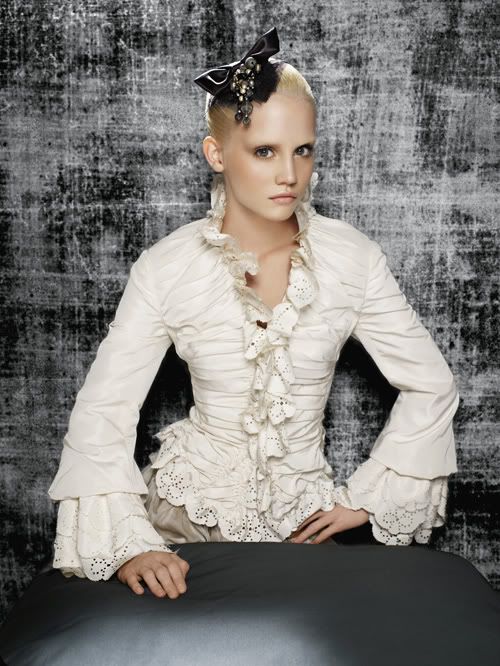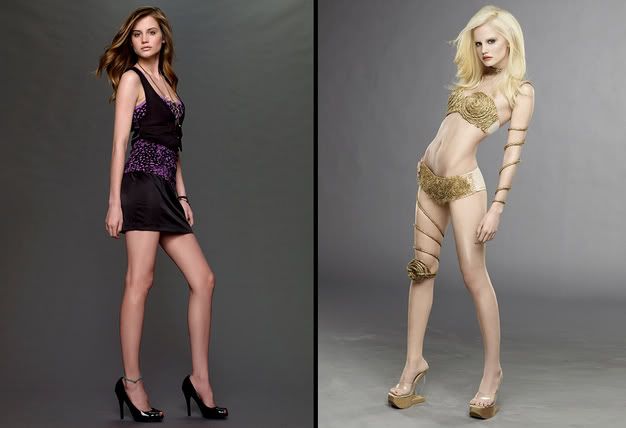 This week's judge is Chanel Iman. Mind you, there will be no permanent replacement for Paulina Porizkova, yet. So every week, there will be guest judges as usual but no regular 4th judge legendary supermodel [as it is not the "regular" cycle].

Another BTW, what the hell was going on with Tyra's look on the judging panel? And from the casting til the first elimination, their set was the worst [next to Cycle 1 of course]... UGH!!!

Short with the budget huh, Tyra?