I simply think that its would be just a waste of time posting this week's photos from ANTM Cycle 13. Really, I'd rather watch a horse racing than that tacky photo shoot. And so I thought of hunting some past ANTM alums and what they are up to...
I already posted some of London's Playboy pictures that made our eyes go WHOA!?! so I won't put that again...
McKey [C11]
Not recognizable but hey, it's her. Wow...she really is a model.
Lisa [C9]
Showcasing Leanne Marshall's latest collection, she just looks so stunning!!!

Dani [-elle][C6]

Not her best shots but at least she books lots of jobs.

Jenascia [C2]

The original ANTpetitieM...looks decent somehow... I thought that her last photo on the show was quite nice and I love her harnessed photo [one of the best photo shoot theme and location in the show's history].

Kim [C5]

One of the best faces that graced the show...

Aminat [C12]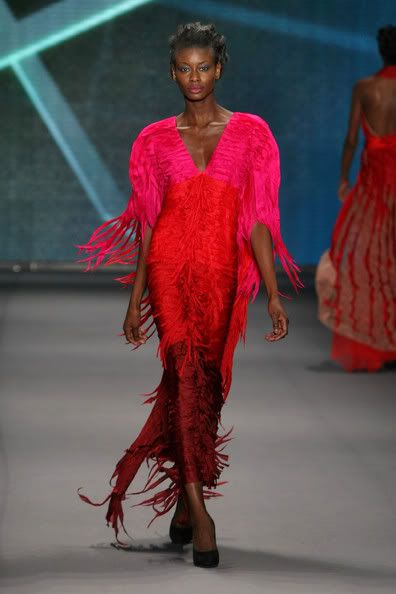 Now you STUNNED me...best body in ANTM history...seriously...